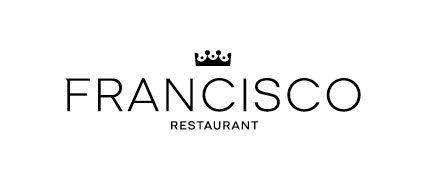 Restaurant
Enjoy the atmosphere and heartfelt service of Restaurant Francisco, which is located in the old charming city, Elsinore, just a few hundred meters from Elsinore Station and the vibrant harbor.
We are passionate about giving you an experience you won't forget anytime soon and putting you at the center of our service.
Book your table at Restaurant Francisco here.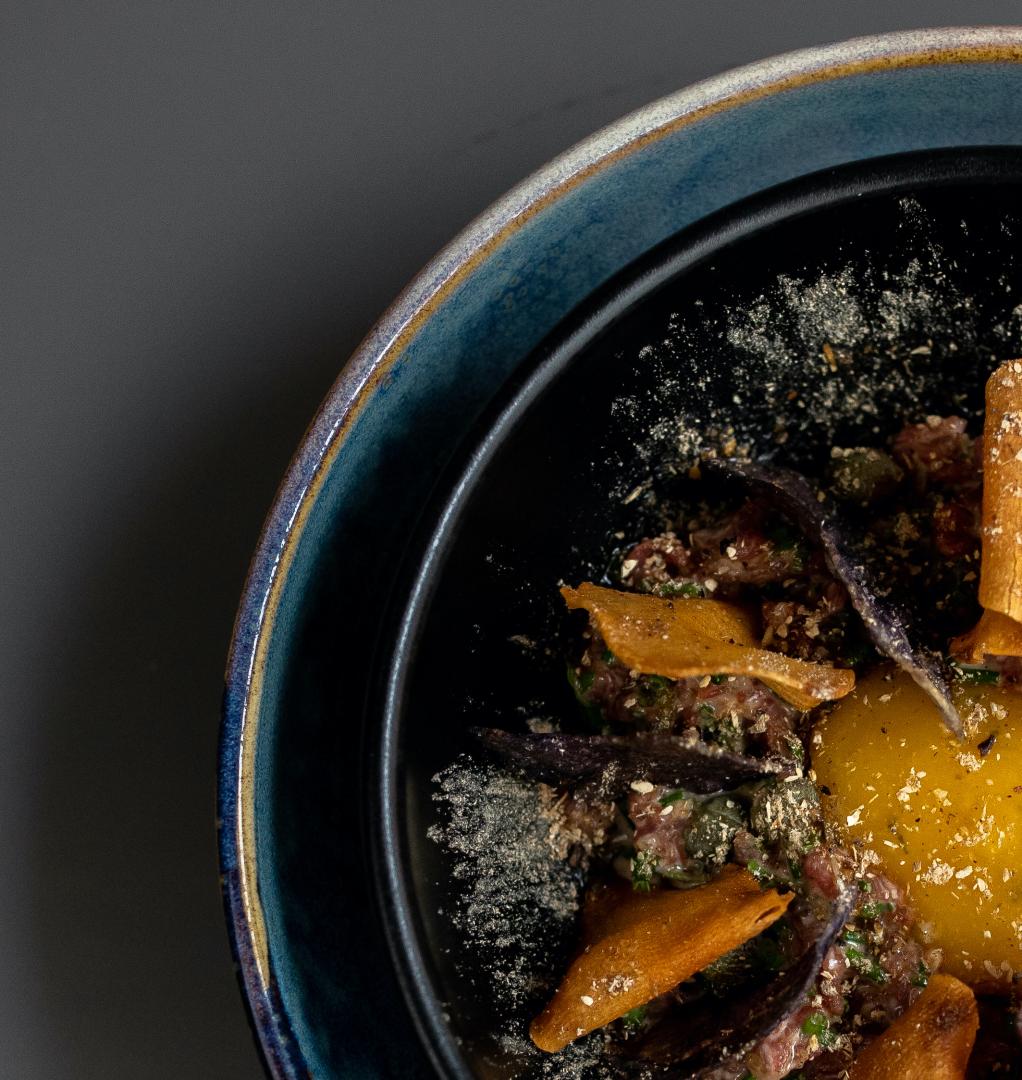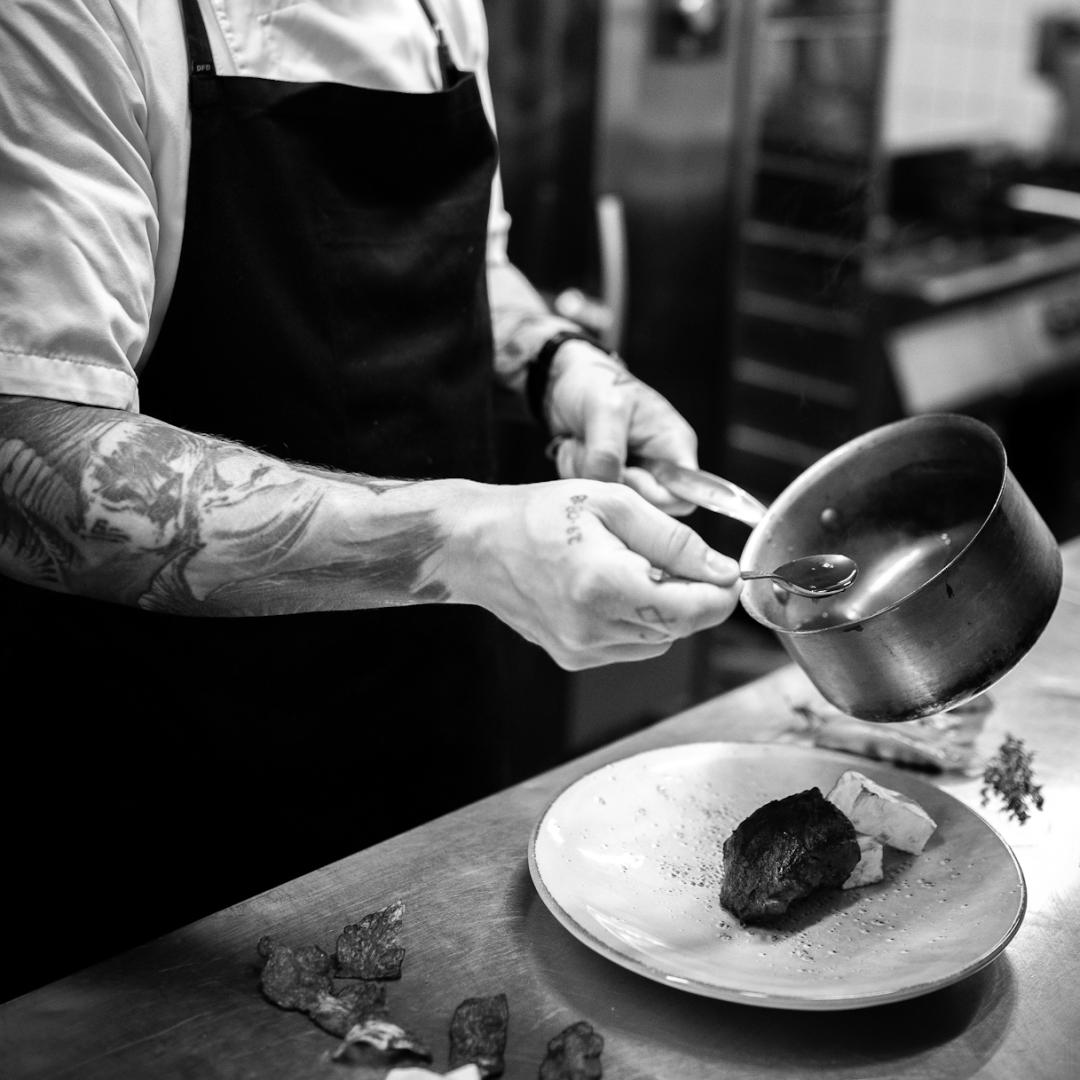 The food
Our food is a fusion between the classic French food and the new Nordic kitchen. We value high quality, cook everything from scratch and take great pride in our craftsmanship.
We use seasonal ingredients and are proud of our sustainable approach that nothing goes to waste.
Let us know if there are any allergies or reservations we need to be aware of.
See our menus
Do you want something to look forward to? Then you might want to read our menus.
You can either try our 3 course gourmet experience, which we change every month, or you can put together your own dinner from our á la carte menu.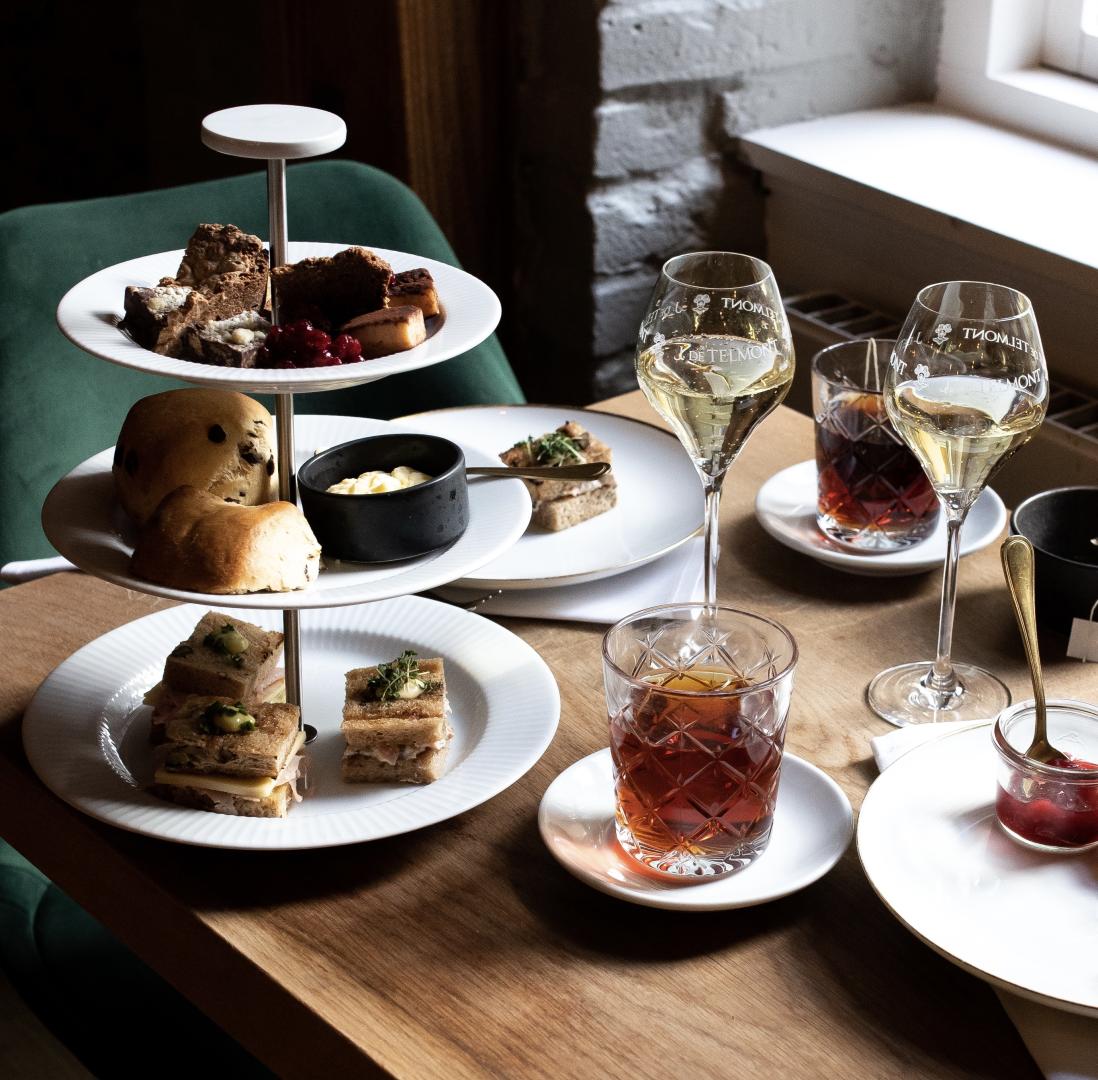 Afternoon Tea
We offer a cozy Afternoon Tea in our restaurant where you get a delicious cup of tea served with scones, jam &
lemon curd as well as small sandwiches and a little something for your sweet tooth.
It is also possible to buy a glass of bubbles with your Afternoon Tea.
The reservation for afternoon tea must be placed 24 hours before your arrival at latest.
Francisco is the name of a guard from Shakespeare's world famous play, Hamlet. Restaurant Francisco is part of Hotel Hamlet which in May 2021 got a new owner.
Since the takeover, there has been a focus on uniting all parts of the house, and here came the idea that all our departments in the house should have names that ties it all together.
In spring 2022, we changed the name from Den Glade Tallerken to Francisco.
Casper and his wonderful team are still running the restaurant and they are always ready to give the same familiar and warmhearted treatment to everyone who wants to the restaurant.
Francisco works with two other guards in the story of Hamlet; Barnardo and Marcellus. Barnardo is the name of our cocktail bar which is located in the basement under Restaurant Francisco and Marcellus is the name of a new exciting project that we will also be housing soon.
We look forward to welcome you to our house, whether you are here to visit Francisco, Barnardo or Hamlet.
Follow us on our socials if you want to know more about what is going on at Francisco.
Tuesday-
Thursday:
12:00-22:00
Friday-
Saturday:
12:00-23:00